Animated Xenomoph Mod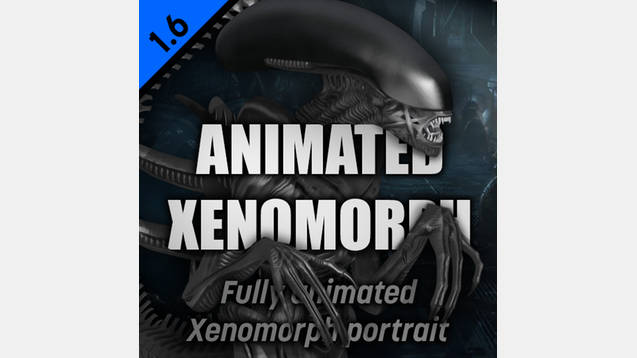 Animated Xenomoph Mod
Adds an animated portrait and playable custom species.
The Xenomorph are inspired by the species of the same name present in the ALIEN universe. They are very strong at invasions.
This mod is a WORK IN PROGRESS. If you use the custom species provided, expect it to change drastically.
The mod contains:
Fully animated custom species portrait.
Custom Species tailored to the race.
Xenomoprh themed flags (under Xenomoprh).
Custom names for ships, people, planets, for the species.
Disables Assault and Defense troops from being able to be built by the Xenomorph species, but allows Xenomorph Armies from the start.
Compatibility
Note that the mod is a work in progress, and may change with new content that might effect old version saves
Modifies the 00_armies.txt file.
This should work with any mod that does not modify the 00_armies.txt file.
Localization
Currently only localized for English. Please post below if you can help with localized strings to include in the mod and I will update it.
My Steam Workshop page
I focus on making mods that compliment the vanilla game, so if that is your thing, please check out my steam workshop page for my other mods for stellaris.
If you liked the mod, please rate it!