AlphaMod: Tweaked Traditions Mod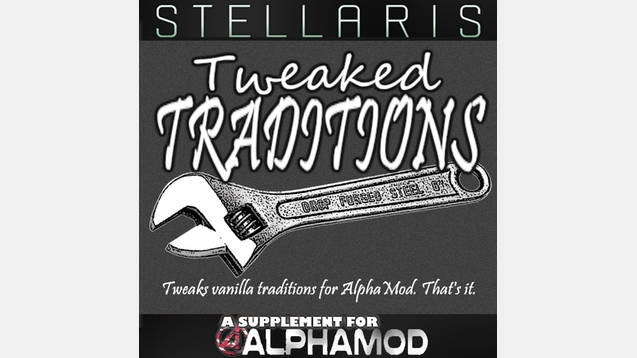 AlphaMod: Tweaked Traditions Mod
Tweaks vanilla traditions for AlphaMod. That's it.
Requires AlphaMod 1.5.
Many of the traditions now reference technologies and other assets in AlphaMod. Some techs are unlocked for research, some are given to you, when you take a tradition.
COMPATIBILITY
It should be fine with other tradition mods, since I only over-ride the individual tradition definitions and the english localisation. If another tradition mod does that, it won't play nice with this.