Alliance Name List (NSC Version) For Stellaris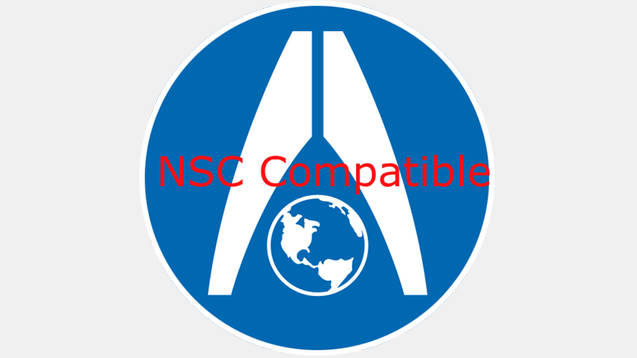 Alliance Name List (NSC Version) For Stellaris
This is quite a long description for a Name List. To make it short here's a summary:
– compatible to everything
– NSC required for all names to show up (obviously), go for Vanilla Version if you don't use NSC
– renamed ships, fleets and armies after the Systems Alliance from Mass Effect
– you are free to include it in your mods as long as you give proper Credits
– Will probably do other Name List from Mass Effect or other games/movies one day if I can find the time for it
Hey there folks,
+++What this is all about:+++
It's very simple: This Mod adds a custom Name List to your Empire Creation Menu based off the Systems Alliance from the Mass Effect Universe. What I basically did was to take the prescripted "Humanoid 3" Name List and add custom ship Names to each Class:
Corvettes: Named after creatures from human mythology
Destroyers: Named after famous military Commmanders throughout human history
Frigates: Named after famous and/or decisive battles of human history
Cruisers/Strike Cruisers/Battlecruisers: Named after cities on earth. To be as unbiased as possible I added the world's top 150 cities to the cruiser name Pool. That should be enough to make all three Cruiser classes share the same list without names getting too repetitive.
Battleships: Named after Nation states on Earth. According to the Codex accompanying ME the Alliance did not replace the entire Political structure on Earth but became the representative body of mankind in space.
Dreadnoughts: Named after mountains on Earth. Getting this balanced was a little tricky as the world's top 100 peaks are almost only located in the Himalaya and the Andes. So I did not go after height only but also after cultural value to get a good mix.
Super-Dreadnoughts: Named after Gods and Deities from human mythology (mostly Roman, Greek, Norse and Egyptian)
Flagships: Named after Continents and Oceans on Earth (you won't have many of them so you won't need too many names I guess)
Carriers/Light Carriers: Named after great Phsysicists
Construction/Construction Cruisers: Named after rivers on Earth
Science/Science Cruisers: Named after explorers and scientists
Colonizer: Various Names ranging from historic to mythologic
You'll find all actual Alliance ship Names from the ME-Universe plus a selection of 100-150 lore-friendly names I added per class to make the fleets more diverse and prevent the names from getting repetitive early on.
++++++++++++++++++++++++++++++++++++++++++++++++++++++
For Fleets and Armies I used the Generic Name only. However the description of armies was altered a little to better fit the Alliance. Army types are named like this:
Defense Army: Planetary Guard
Assault Army: Expeditionary Corps
Slave Army: Drafted Corps
Clone Army: Clone Corps
Robotic Army: VI Corps
Android Army: AI Corps
Psionic Army: Biotic Commando
Xenomorph Army: Xeno Commando
Gene Warrior Army: N7 Commando
++++++++++++++++++++++++++++++++++++++++++++++++++++++
The list of Leader Names remained completely untouched
I'm open for suggestions so let me know if you want something added to the list. I won't change the general rule for ship names however.
+++Compatibility:+++
Should be compatible to anything. If not please let me know so that I can look into it.
You need New Ship classes in order to make this work properly. If you're happy with paradox' vanilla ship classes go for the non-NSC Version (link above)
This is currently for the English localization only. I might alter other localisation files too if asked. However it could mean that I might need your help for Translation.
+++Known Bugs:+++
None. Please let me know if you find some.
+++Not exactly a Bug concerning my Mod but to prevent misunderstanding:+++
If you have a prefix set for your ships (i.e. SSV) and you change your government type, this will also change your Empire Name and also the ship prefix as well. As there's currently no option in the game to manually reset them the only way to do this is through editing the save-files. You might take a look into the Stellaris Wiki for further information. Maybe someone will make a mod for this or Paradox decides to add this feature themselves one day… Who knows.
+++UPDATE+++
I've worked on fixing the Prefix issue myself. My solution is not releasing a mod but to alter the save-files instead. If you click on the link below you'll find an easy to follow 10-steps guide to change prefixes back to "SSV" if you wish to:
Just be careful and always back up the respective files before messing around with them.
+++changelog:+++
v. 1.0 Released file