Advanced Tech Tooltips Stellaris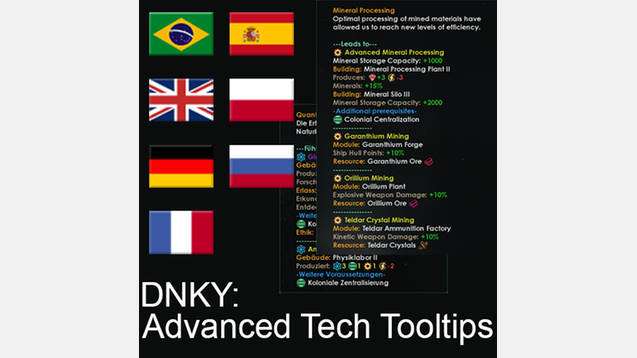 Advanced Tech Tooltips Stellaris
Expands the technology-tooltip with the prerequisites for following technologies.
It helps you get to the technology you want.
The majority of the text is localised with the in-game variables so it supports all vanilla languages.
I would be grateful about feedback, bugs etc in the comments.
Version: 1.4.x
Compatibility: overrides the most strings in localisationtechnology_l_*yourlanguage*.yml ending with _desc.