Admiral Level Skills Mod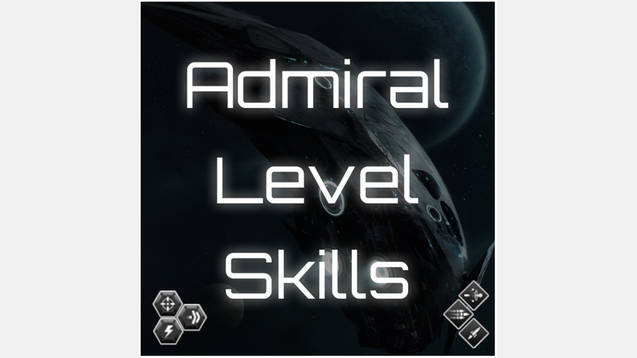 Admiral Level Skills Mod
ALS makes your 6-6-6-6 Admiral dream come true!
—
Compatibility
Standalone, no vanilla files altered.
namespace = als
This mod makes every effort in order not to block admiral from gaining traits during their assignment.
Normally they can't gain more if they have 3 or more leader traits, this mod adjusted it.
—
This mod
Savegame Compatible.
Support Star Wars Weapons Mod!
—
Why this mod appear?
In EU4, we can have 6-6-6-6 stats legendary General.
In Stellaris, we have max skills Admiral that +25% Fire rate, plus one or two and maybe rare leader traits.
That is all.
…feeling that Admiral could be more than that, I made this mod.
—
What is this?
This mod add the following traits for every Admirals in game:
Accuracy – The higher status is, the better they are at aiming and tracking for their own fleet.
*Can level up by destroying hostlie ships.
Flexibility – Higher status means they are good at hit & run, and FTL.
*Can level up every time go FTL with large number of ships or assigned for a long time.
Shock – Shock is a new element fleet battle thing. Upon enter a star system, during the fleet combat, or losing ships in battle could trigger Shock effect. The effect will last for ~15 days in game.
Shock can give the fleet combat bonus, it could overturn the battle status (or get utterly crashed).
*Only Admiral assigned fleet can have Shock effect.
*Can level up during battle or assigned for a long time.
Siege – When bombarding planet, every day could trigger orbital bombardment stance effects ( Affected by fleet's currectly OBS ). High siege status makes limited, full, and armageddon OBS effective.
*Can level up when bombarding planet.
NO Fire status, since we already have that. (+5% Fire rate per Admiral skills)
In addition, this mod also gives every Admirals their preferred weapon type: Explosive, Energy, Kinetic, Turbolaser (Star Wars Weapons Mod).
Once the Admiral level up to 5, they will mastered their own preferred weapon type. After that, they can change their preferred weapon type to another one.
—
Current Localisation
English
Russian (By Spectrum)
—
Special Thanks
Legendary 6-6-6-6 General from EU4
6-6-6 Super Heir from EU4
0-0-0 Potato Ruler from EU4
—