Landscapers For Stellaris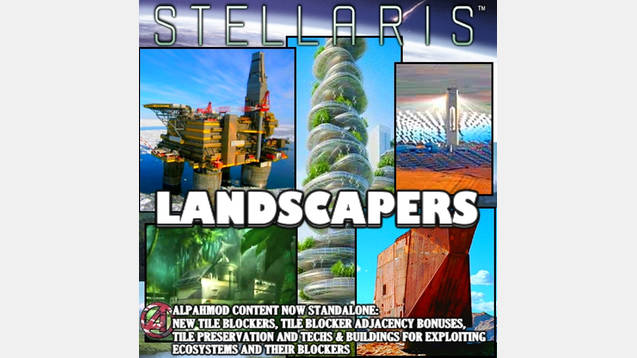 Landscapers For Stellaris
Exploit or preserve ecosystems and tile blockers with new buildings.
All content is taken from AlphaMod. If you use AlphaMod, you don't want this.
Adds several new types of tile blockers.
Most tile blockers now have adjacency bonuses.
Adds some very rare tile blockers that sit on top of juicy resource deposits that include Unity.
Adds new techs for unlocking buildings specialised for use in particular ecosystems.
Adds some new buildings that preserve neighbouring tile blockers, at the same time improving their adjacency bonuses.
COMPATIBILITY
The following vanilla files are modified:
common/tile_blockers/00_tile_blockers.txt
Licence: Original artwork is copyright the author & Alpha Strike Games Limited.